Underwater structures surveys
We are specialists in underwater work and audits of underwater structures thanks to experience acquired over the past 15 years through flagship projects nationally and internationally.

These structures are all structures (reinforced concrete, metal, rocks, etc.) located below the water level, serving as foundations or anchors, for surface elements and buildings. We put our solid business expertise at the service of innovative digital tools.

Aware of the need to support port players in their digital transition and taking into account the growing economic challenges, ABIM offers on the principle of industry 4.0, maintenance 4.0 allowing the customer to become a key actor in a network with high added value.
Our credo: See What You Can't Sea allow you to see what you cannot see!
We have developed a digital platform that offers the client a real-time and collaborative dematerialized audit that relies on several technologies, 3D representation (called digital twin) and BIM (Building Information Modeling) allowing the modeling of construction information. .
Thus, the data we collect today is the foundation of the predictive maintenance of tomorrow.
Thanks to our "smart data" solutions, port terminal managers can now: Access an innovative approach leading from curative maintenance to predictive maintenance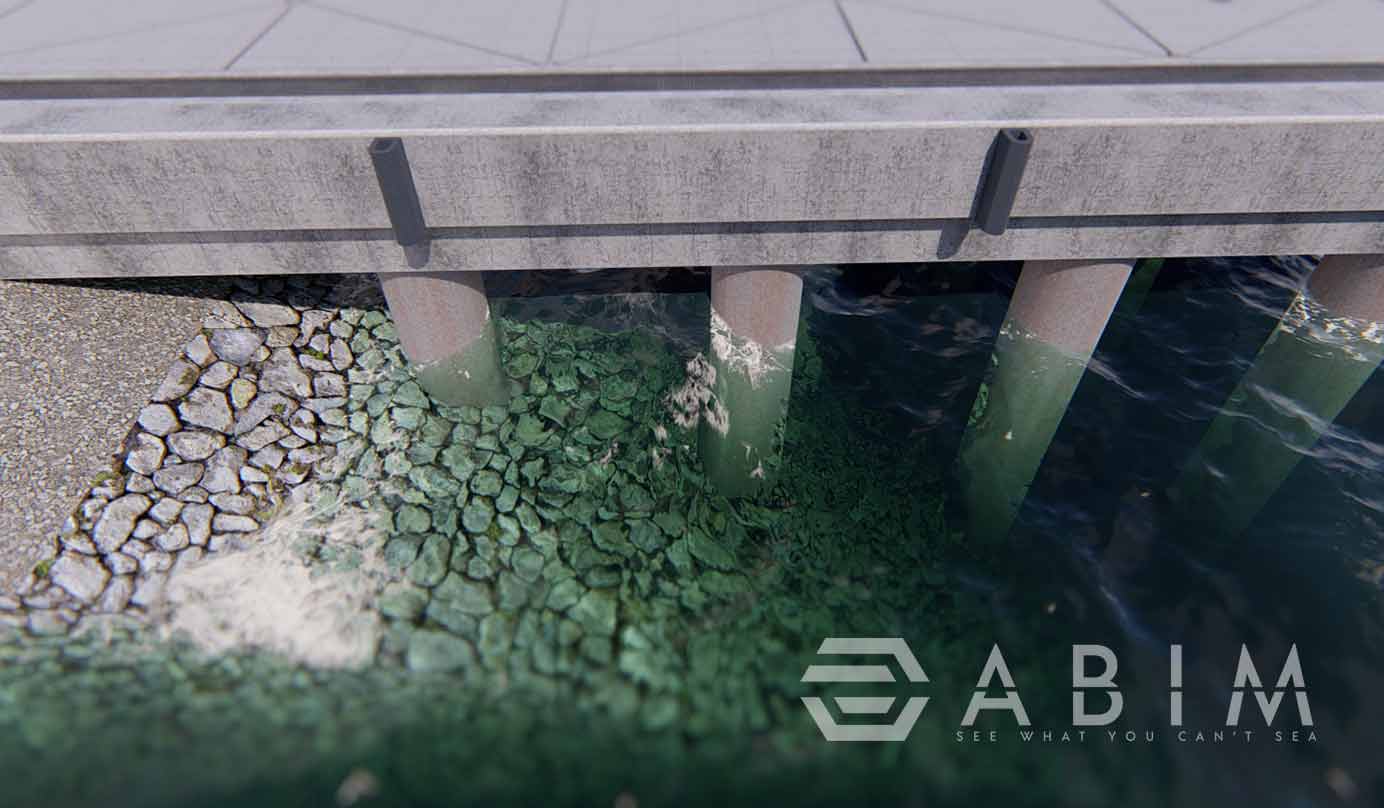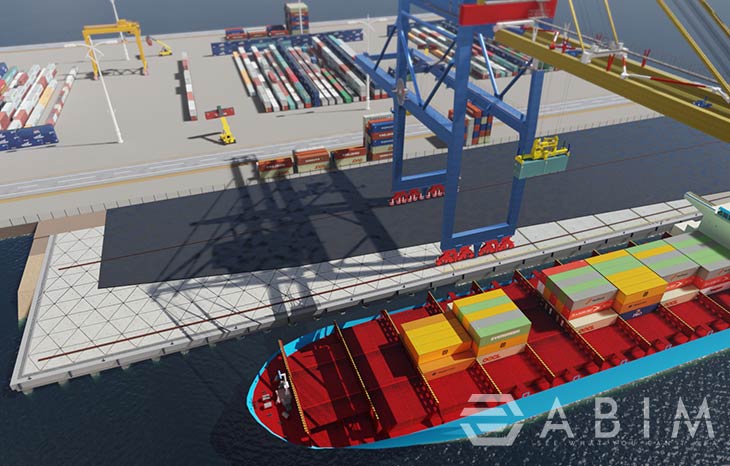 "
By making our collaborative digital twin available online, via the cloud, the stakeholders of a port or submerged structure can, at any time and in any place, monitor all interventions such as surveillance operations, maintenance and collect data.
"